Why service drop wire price list in philippines was asked most in our factory?
Service drop wire is used widely. Because phippines is developing country. Besides, with the economy development recently. So more and more buildings is appeared in philippines nowadays. As we all know, In order to improve people's happiness. Thus, the country will build many public facilities, hospitals, stations and so on. So these projects usually need service drop wire. So many customers want service drop wire price list in philippines.


Where to get service drop wire price list philippines ?
As we all know, Because philippines build good relationship with China. Thus, The Chinese government has given the Philippines a lot of help. In order to help the Philippines build infrastructure. So many Chinese engineers brought equipment to the Philippines.
service drop wire structure
So Huaodng cable group as the big professional cable manufacturer. What's more, philippines is our big market.  Besides, we export huge quantity service drop wire to philippines. Such as, we often recieve service drop wire 4 price  request from clients.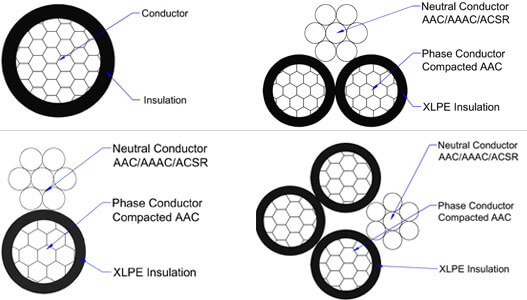 Voltage: 0.6/1Kv
Type: Single/duplex/triplex/quadruplex
Phase conductor: Aluminum(AAC)
Neutral messenger: AAC/AAAC/ACSR and so on
Insulated: PE/PVC/XLPE/LEPE/HDPE and so on
Color: Black or as your request.
Standards: IECA or according to your requirement
Packaging: Wooden or Wooden Iron Drum.
Application: Overhead power transmission
The biggest duplex service drop wire munufacturer
Huadong cable group is the bigeest service drop wire supplier. Because we have more than 40 company clients in phippines. Besides, we often sell service drop wire 6, service drop wire 8 to philippines. In addition, service drop wire 6 price  often seen in our google accounts. What's more, service drop wire 2 price is asked more often from  customers.
service drop wire price


So,we produce best quality service drop wire for philippines market. What's more, and our salesmanager often goes to philippines. Before the epidemic, we had an office in the Philippines. In addition, we have a dedicated sales staff working there. In order to visit our customers. So if you need service drop wire price, just look for huadong brand. Because we will supply you best price list and service.

Turn to more products
Please leave your message, we will send you price within 30 munites.