Application: We usually use AAAC conductor as bare overhead conductor for primary and secondary distribution. Designed utilizing a high-strength aluminum-alloy to achieve a high strength-to-weight ratio; affords good sag characteristics. Aluminum-alloy 6201-T81 gives AAAC higher resistance to corrosion than other conductors.Email:sales@huadongacsr.com
Top AAAC – All Aluminum Alloy Conductor for sale

The all aluminum alloy conductor is one of the most common bare conductors in our life and industry production. It is widely used in power transmission and distribution line. Maybe you have found that more and more overhead projects choose the aluminum alloy conductor. That is because that aaac conductor is very consistent with the requirements of overhead cables, so the demand for aluminum alloy conductors is very large.
To meet the different application requirements, Huadong Cable Group provides many aaac in different standards and specifications. Please kindly send us your inquiry cable list and order quantity, our sales team will send our offer documents within 12 hours. Email:sales@huadongacsr.com
AAAC Conductor Parameter List:
So if you need any all aluminum alloy conductor, you just tell us the aaac wire specification. We can design and manufacture the product according to your requirements.
What are the advantages of aaac conductor?
There are all kinds of conductor in world market, but do you know why so many people choose aaac conductor? Next, Huadong Cable Group will tell you the advantages of aluminum alloy conductor compared with other conductor.

First of all, aaac has higher strength and corrosion resistance than aac and acsr conductor. The aaac conductor has high strength than aac conductor, that is to say, the aluminum alloy conductor allows a long span. And because there is no steel core in aluminum alloy conductor, the aaac has more excellent corrosion resistance than acsr. So it can even be used in sea coat area and polluted industrial areas. If the overhead line needs to cover a long distance and requires for high corrosion resistance, the all aluminum conductor, like conductor flint and aaac greeley will be your good choice.
Besides, the aluminum alloy conductor has excellent conductivity. On the one hand,the aaac conductor has strong current carrying capacity. On the other hand, aaac conductor is homogeneous, so there is lower electrical less during the transmission process. This performance is what we need.Email:sales@huadongacsr.com

What's more, the wight of aluminum alloy conductor is light. It brings great convenience to installation and transportation.
Huadong Cable Group think that all of these advantages of aaac make it recognized in the electricity transmission and distribution of medium and high voltage. This is the main reason why so many people choose aaac cable.
Where to find the good aaac conductor manufacturers?
As the aaac wire becomes more and more popular, there appears a lot of aaac conductor providers at home and abroad. However, many of them aren't manufacturers. Huadong Cable Group is a supplier of all aluminum alloy conductor in China, we produce all kinds of aaac conductors and exports them to the world. If you are looking for aaac conductor manufacturers, there are many reasons to choose Huadong Cable Group. Email:sales@huadongacsr.com

The products manufactured by Huadong Cable Group is strictly in accordance with IEC, ASTM, DIN, BS, ICEA and other standards. All of aaac wire sizes meet the international standard. For example, we have supplied a lot of aaac greeley conductor manufactured according to ASTM standard for our customers. Because we are a manufacturer, not just a distributor, so we can design and produce aaac according to your requirement. Just contact us when you have a demand for all aluminum alloy conductor.  Email:sales@huadongacsr.com

we have rich production and export experience of aluminum alloy conductor. Huadong Cable Group was found in 1988, which covers 50,000 square meters. There are 20 sets production lines. So we have a large quantity capacity and can provide aaac conductor steadily for a long time. In addition to aaac conductor, we also have other bare conductor for sale, like aac conductor, opgw cable,acar conductor, acsr conductor and so on. In the past years, we have exported our products to all over the world and got a good reputation. What's more, we established a close cooperation relationship with many company. We expect to cooperate with you.Email:sales@huadongacsr.com

Besides, the price of our aaac cable is reasonable. As a aluminum conductor manufacturer, we sale our products directly, so there is no the third party for extra fee. That means we have the relatively price advantage than other suppliers. If you need aaac conductor, please leave your message, so that we can send the aaac conductor price list to you.
Last but not the least, we provide the qualified products for our customers. As a professional provider, our products have obtained the CCC, ISO and other certification. What's more, there are 25 set test machines in our plant.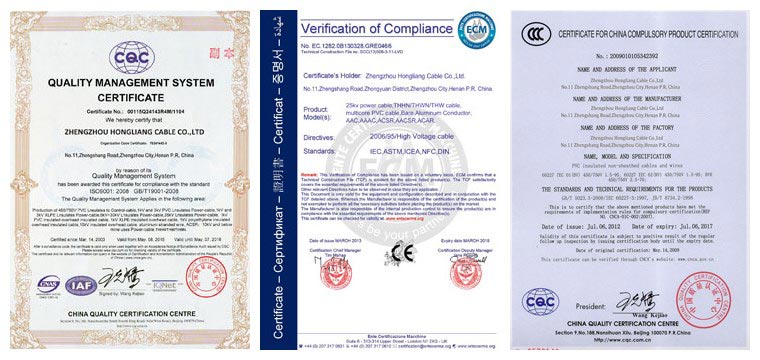 Huadong Cable Group pays attention to the quality of aaac, so we have strict inspection in the production process. The inspection for every batch of semi-finished and finished products can ensure the quality and safety of our all aluminum alloy conductor. If you want to know more information about aaac cable and Huadong Cable Group, you can come and visit our company. We are looking forward to your arrival!Email:sales@huadongacsr.com

Please feel free to leave your requirement, We will reply you in 12 hours.